What is a CRM manager
A CRM manager or administrator is an individual tasked with the maintenance, enhancement, and overall daily use of a company's CRM system. This person is traditionally responsible for overseeing CRM-related projects at small businesses as well as larger firms and compiling various reports originating from the system.
Now, I have received my fair share of terrible career advice but getting into tech was not one of them. Here is what you can expect salary-wise when you become a CRM admin.
CRM manager Salary
The salary of a crm manager varies greatly from company to company. Another factor to consider is the state you plan to work in.
People in California for example are often paid higher than those living in Arkansas due to the cost of living in the state. To accurately gauge how much you should expect to earn, head over to indeed.com and put in your zip code along with the position you are applying for.
To date, I've held 3 CRM Administrator jobs with the lowest compensation being 85K and the highest at 135K. My educational background at my time of hire was a Bachelor's in IT and some IT certifications (PMP, CSM,COMPTIA A+,Network+,Security+).
The lowest-paid job for me was based in New York, the 2nd highest in Illinois, and the highest in Florida. I also worked 100% remotely for all of them so all I needed was decent Wifi connection.
Does a CRM Administrator or Manager need to know code?
In most cases, a CRM administrator does not need to know how to write code. If you are writing a significant amount of code as a CRM manager, your role is more closely related to that of a CRM developer.
As such, you should be compensated at a higher rate since you have skills far outside those of the average CRM admin. If you do find yourself interested in learning to code SQL and JavaScript are common programming language used in all CRM systems as well as most SaaS products.
The core backend languages are all over the place, SugarCRM and Super Easy CRM uses PHP, my other CRM-esque app, NetBot21 was built in Python, and Jira uses Java.
Overall, you don't need to know how to code but it will help with salary negotiations.
Should I get a CRM certification?
Many vendors offer certification for their products. I personally don't because I think it's an immoral money grab if you charge for it.
I digress, a certification won't make you a better admin but it will help your resume stand out a bit. The certifications that will yield the highest ROI are the ones issued from Salesforce.
But again, having the certification doesn't make you any better it just helps get you in the door.
What education do you need to become a CRM Administrator?
To become a CRM administrator, you don't need a degree in Computer Science. Most jobs do require a Bachelors degree though.
Skills in project management and general IT knowledge help you grasp concepts much easier and will aid in making you more productive overall.
If you are interested in transitioning into a career in IT, starting out as a CRM administrator can be a great move. For me, it was the catalyst that allowed me to learned the skills I needed to start my own CRM company.
CRM Admin Skill Checklist
To recap, here is a list off all the skills and education you will need to snag a job as a CRM manager.
Bachelors Degree (IT or Computer Science is ideal but a degree in a related field is fine)
Knowledge of Excel (extra points for SQL)
Project management skills (PMP training helps a lot)
General knowledge of how information systems communicate with each other (APIs, data feeds, csv files)
Ability to accurately document requests and initiatives (important when implementing new features)
Of course, knowledge of CRM systems (if you have an interview try to take a free trial of the software the company is using if they disclose it. If not, feel free to use mine to get a feel for the environment.
What is a typical day like for a CRM admin?
My days when working as a CRM manager consisted of addressing service and change request tickets that were assigned to me. These tickets consisted of resolving CRM-related errors, implementing enhancements, and provisioning new licenses for users.
On occasion, I would be involved in calls regarding system integrations with different vendors such as SMS (text messaging) or telephony providers. Since there is no app that truly does it all, CRM systems need to work together with other applications to provide solutions to unique business problems.
I also spent a fair amount of time writing SQL queries for various reports. This was not 100% necessary as many CRM applications come equipped with native reporting capabilities.
However, sometimes the business case is so unique that most systems simply were not built to accommodate them. This is where knowing a little SQL code can help.
Is being a CRM Admin worth it?
I'm more than a little biased being a founder of a CRM company but becoming a CRM Admin is an awesome choice. It is a great way to learn to write code and truly understand system architecture.
Since nearly every business uses a CRM, you won't have too hard a time finding a job, provided your resume is solid and you have a clean background.
In my career, I made an average of around $50/hr in the role, and while that is not quite Bill Gates money, it is over $23/hr more than the average US salary.
---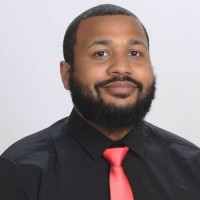 Matt is the CEO of
Super Easy Tech
and creator of
Super Easy CRM
. He is a passionate software engineer, tech blogger, and gamer. Feel free to connect on any of the platforms listed below.
Posted by: Matt Irving on 12/19/2022