Best Productivity Mouse
The best mouse for productivity is not the Mx Master 3s, rather its a gaming mouse with the absolute best RGB you will ever see. The Roccat Kone XP Air has the perfect amount of buttons to help get you through long programming sessions, emails, or spreadsheets.
The mouse boasts 29 programmable inputs but most standard users will probably only use up to 8. I'm sure you could find a good use for the other inputs but my brain simply cannot remember more than 8 for some reason.
Now, no mouse is perfect but this one is certainly close to it. One of the major downsides of this mouse is the price. At around $129.99 (sale price, it was originally around $160) it may be too expensive for most to spend on a mouse even if it comes with a very cool wireless, RGB-packed charger as the Kone XP Air does.
But, if you decide to splurge on something to boost your productivity, you cannot go wrong with the Kone XP Pro. Here is how I use mine to boost my daily productivity.
Mapping Hotkeys To Reduce Keystrokes
To speed up any typing centric task, like blogging or coding, the use of hotkeys is essential. Here is a list of the ones I use thousands of times a week.
| Keystrokes | Output |
| --- | --- |
| CTRL + C | Copy |
| CTRL + A | Select all |
| CTRL + X | Cut |
| CTRL + Y | Re-do |
| CTRL + Z | Undo |
| Windows Logo + Shift + S | Snipping Tool |
As a software engineer and blogger, I use the copy-and-paste functions more than anything else. I used to have these hotkeys mapped to my side buttons but found it easier and less strenuous on my fingers to use the left and right tilt on the mouse wheel.
My left tilt is copy and the right is paste. The reason for this is that I copy and read things from left to right.
So it feels natural to move my finger to the left to encapsulate everything I want to copy. Then, a quick and easy tilt to the right brings everything I copied into my document.
My second most used hotkey is the Windows Snipping Tool, which is probably the best native recording/screen capture tool I have ever seen. When creating documentation for my SaaS products or gathering visual aids for my gaming site, I use the screenshot function an obscene amount of times.
So instead of mapping navigating to the Snipping Tool with my mouse or contorting my fingers to press 3 keys simultaneously, I press my screen wheel down, and voila!
The snipping tool activates immediately and all I have to do is pick the section of the screen I want to record. This really comes in handy when attempting to screenshot certain areas of the game while playing.
The Ultimate Kone XP Air Productivity Build
Here is a picture of my productivity build for my mouse. This setup functions extremely well for System Admins, Analysts, heavy Excel and Word users, programmers, and just about anyone who spends hours working in front of a computer.
Here is the entire build along with some tweaks you can make to suit your own unique workflow.
First: Primary click
Second: Right click
Third: Windows Snipping Tool - This is perfect for anyone who uses screen captures.
Fourth - Copy
Fifth - Paste
Sixth item - Scroll up - I cannot fathom a reason to change this to anything.
Seventh: Scroll Down - Same as above.
Eighth: DPI up - I prefer a higher DPI for productivity. If you use large monitors, you will probably prefer it this way too.
Ninth: DPI down
Tenth: Cut
Eleventh: Backward browser
Twelfth: Forward browser
Thirteenth: You can map this to either undo or redo. I find myself undoing more things than I redo so I run CTRL + Z here.
Fourteenth: Select all is an often overlooked hotkey that programmers and writers can greatly benefit from.
Profile Cycle - Use this if you have multiple button mappings and RGB styles. I normally have a few gaming profiles and a single productivity dedicated one.
Now, this is a lot to remember! However, I promise you that after a week or two your muscle memory will start to kick in and you'll have these button assignments memorized without looking down at the button you're clicking.
In addition to the near-endless button customization, the RGB customization and feel of this mouse in your hand makes the most boring tasks a little more exciting.
The Benefits of RGB Lighting
There is something about cool lights that makes whatever you are doing on your computer feel a whole lot cooler. Mundane and boring tasks like sifting through gigantic spreadsheets, or creating thorough documentation are much easier to do when you are excited about using your equipment.
There are undeniable emotional benefits to using fun and vibrantly colored tools to get your daily tasks done. If you hate your job you can at least do it with products you love.
Is the Roccat Kone XP Air Worth It?
If you have an extra $130 to spare on a productivity beast, the product is absolutely worth every penny. You will get a well-built, unique, and extremely versatile mouse that comes with its own wireless charger.
This is similar to what one of my other favorite mice from Razer offer but at a much lower cost since every Kone XP comes with a charger in the box. Unlike Razer products, however, the Kone XP comes with onboard memory that stores your button assignments AND the RBG settings.
This is perfect for people like me who are constantly bouncing back and forth between different devices. If you don't have the extra cash laying around Roccat has a cheaper version of this mouse, albeit with fewer features for sale.
The Kone Air is a nice budget mouse that costs around $50 and is even cheaper if you can find it on sale. Roccat makes some amazing gaming products that also function perfectly as productivity machines.
---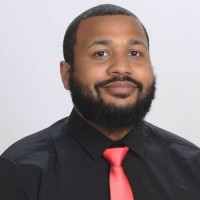 Matt is the founder of
Make It Super Easy
and
Super Easy CRM
. He is a passionate software engineer, blogger, and gamer. Feel free to connect on any of the platforms listed below.
Posted by: Matt Irving on 3/19/2023