Successful project completion is not only determined by the number of tasks you complete. Staying within your budget can also make or break your project in the eyes of many stakeholders.
After all, people are constantly looking for positive returns on their investments. It doesn't matter if you deliver world-class, life-changing tech if you wreck the company's budget.
As such, you must monitor the budget while grinding through your mountain of tasks. Fortunately, the Internet has many tools that can help you keep track of the project budget without pen and paper.
Project Budgeting Software
The best project budget tool on the Internet is found within Super Easy CRM. Instead of maintaining giant, unsightly spreadsheets, manage your budget alongside your project in one place. Before starting any project, allocate a budget within the project creation tool.
The best project budget tool on the Internet is found within Super Easy CRM. Instead of maintaining giant, unsightly spreadsheets, manage your budget alongside your project in one place. Before starting any project, allocate a budget within the project creation tool.
This is easier said than done, but we'll get into project budget considerations later. To get started, provide a rough estimate. Once you set a budget, it'll be present every time you visit your project dashboard.
You'll get nice green colors around your remaining funds if you're on or under budget. But, if you cross over into the danger zone, you'll be presented with red warning colors. These aren't meant to scare you but to provide notice that you will likely run out of funding for your project.
Super Easy also allows you to adjust the budget whenever you need to. So don't worry if you over or underestimate the money needed to bring your project to life.
Creating a Project Budget
Project budgets are very difficult to come up with. There are so many unknown variables, you cannot possibly anticipate or account for them all. Here are some resources and assets common to nearly all projects, independent of industry.
People - The human cost of completing a project is much harder to estimate than technical or physical assets. Human costs include labor as well as scheduling.

Technology - Things like servers, EC2 Instances, Ethernet cables, and computer peripherals cost a lot of money.


Real estate - If you're concerned about the cost of housing the project team, let them work remotely. The costs of commercial and residential properties are high, so they should be avoided, if possible. However, if you must purchase a space for the team to work in, it will be one of your most significant expenses.


Communication - This could be lumped into your technology budget, but communication is essential to the project's success, so it shouldn't be overlooked. The easiest and cheapest way to communicate is probably Microsoft Teams or Skype. You can host conference calls and do screen shares with recordings when needed.


Transportation - Again, remote work solves your transportation cost woes. But, for those who must conduct business in person, you may need to consider shuttle, Uber, and Lyft costs for people who travel to your place of business.


3rd Party Assistance - Some tasks are more cost-efficient to outsource. This is especially true when there are no in-house resources available to you. For example, you may have access to a handful of brilliant engineers, but none with experience in ASP development. Since the need is temporary, paying a full-timer wouldn't make sense.

This list is not exhaustive but provides some great insight into what needs to be considered for your next project budget. Now that you've got a general idea of the assets needed in your budget, here are some of the best and most cost-effective tools on the market.
Best Project Management Tools
Super Easy CRM - As stated earlier, Super Easy CRM is the best place to manage your projects online. It eliminates the need to maintain your budget, tasks, and other pertinent project-related events in Excel.

In addition, you'll be able to attach projects to your clients and contacts giving you an accurate 360 view of your company's customer experience. Gain access to the tech the big guys use at a small business-friendly price. There are three simple pricing tiers, starting at $10 per seat, up to $25.




Microsoft Teams - Back when COVID was ravaging the world, Microsoft did it's part to make remote work more accessible for all. Microsoft Teams was free and came with Office 365 subscriptions. Although the free period is over, it's still pretty cheap at around $4 per seat.




Skype - I'm not too fond of Skype as I find the UI dated and the Desktop software clunky and resource greedy. But that doesn't mean you won't like it. There are many native integrations with other popular applications, and the free tier is good enough for most businesses.




SharePoint - SharePoint is the best intranet tool I've ever used. It's essentially WordPress for business. I wrote about how easy it is to set up in my intranet article here.




Make It Super Easy - Make It Super Easy is a site jam-packed with anime and gaming content. Now, why would you want to include gaming in your project? Because it's fun! People need to decompress to be more productive. This site has many quizzes and work-appropriate name generators to help with team building and collaboration.

These tools will ensure a higher project success rate for your organization as well as keep you within budget. When going over estimated costs sure to throw in a little extra for contingency plans.
You'll need a little extra padding if you have to quickly rebuild a crashed server or hire replacement workers if people decide to go on strike. While you can't predict the future, you can certainly prepare for the worst by learning from the mistakes of others.
Super Easy CRM is here to help ensure your next project doesn't break smash your budget. Sign up for a free trial here or hit me up on Twitter to discuss your budget concerns!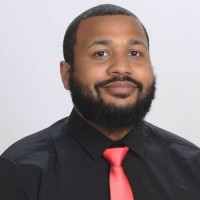 Matt is the CEO of Super Easy Tech and creator of
Super Easy CRM
. He is a passionate software engineer, tech blogger, and gamer. Feel free to connect on any of the platforms listed below.
---
Posted by: Matt Irving on 6/19/2023