What is an intranet site?
An intranet site is a site that is only accessible to company personnel and other company authorized individuals and entities. Think of it as the company's very own section of the internet that it has complete control of. Intranet's are a great way to keep remote employees informed and engaged.
Intranet sites are not difficult to set up, in fact, most sites developed using SharePoint require little to no code depending on the complexity of the project. Sharepoint is one of the best intranet platforms. To get started, all you need is a subscription to Office 365. Microsoft will host the site for you so there will be no need to allocate resources for deployment or maintenance.
Creating a SharePoint site
When you have logged into your Office 365 homepage, select the app launcher icon located in the top-left corner of the page. Next select SharePoint, to be taken to the SharePoint page.
Select the 'Create Site' button and you will be prompted to choose between a communications site or a Team site. Team sites are perfect for remote work as they allow both site members and owners to create and collaborate on documents and projects. Communications site are similar to news sites as they are geared towards informing people more than collaborating with them.
Building a Collaborative Intranet Site
For this demo, I went with a Teams site. Once you make your selection, you will be asked to provide a name for the site. This will be part of the URL used to access the site. In addition, you will need to choose who can access the site in the 'Privacy Settings' section.
You will have two options, either members only or public. Public means everyone within the organization can access the site and private means the site is only accessible by invite only. When you choose the latter, you will need to the authorized people to the site's permitted users list.
Proceed through creation and Microsoft will begin building your site. In a few minutes you should be re-directed to the intranet site's home page./
Now you can start designing! Office 365 allows you to start from scratch or use one of their templates. If you don't feel like designing the site from the ground up, you can just go with the 'Team Collaboration' template. It suits both remote and in-person teams well.
Start building the SharePoint site
Within SharePoint, you can store important documents like PTO forms, employee handbooks, and contracts. You can also set the permissions either at the folder level or the file level. If there are documents you would only like supervisors or executives to change, provide all other users with 'Can Read' access only.
This will prevent unauthorized users from making changes to documents. To start building you document hierarchy, select the 'Documents' option on the left side of the page and start creating folders.
Keep employees engaged with relevant news updates
SharePoint sites come pre-configured with the ability for users to add news posts for others to view. This is a much better way to get vital information out than mass emails (which are likely to be overlooked). Simply select the 'New' option from the homepage and start writing.
You can also include links and any images that you would like inside the post. This method is an effective way to disseminate information pertaining to sales pipelines and policy changes.
Intranet sites are vital in remote work
A constant flow of communication throughout the company is crucial to the success of any remote or hybrid organization. Since teams are not co-located, you can't simply walk into an office or visit a cubicle when you have a question. Remote work requires a great deal more independence from everyone in the organization.
Having a centralized, easily accessible, and constantly available information repository for employees is an absolute necessity for remote teams. The best part is you can get started building a company wiki through SharePoint for free (...if you have an Office 365 subscription).
---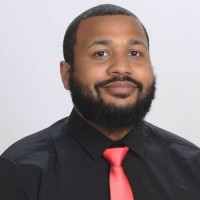 Matt is the CEO of
Super Easy Tech
and creator of
Super Easy CRM
. He is a passionate software engineer, tech blogger, and gamer. Feel free to connect on any of the platforms listed below.
Posted by: Matt Irving on 6/5/2022