A CRM is?
CRM stands for customer relationship managment. A CRM system or application is one that stores contact records in a centralized place for sales people and other employees to access. The best personal crm tools do much more than simply store contacts.
There are tons of productivity tools, connectivity with text messages, emails and many other features that help both large and small businesses remain productive. Not all CRM solutions are created equal, and the best CRM isn't the one with the highest user base. Rather, the best CRM is the one that works well for you.
Why do you need a personal CRM?
Conducting your affairs as if you are a business is the best way to go through life. Unlearn the nonsense taught in school that indoctrinated us into thinking employee-ism is the only way to success. You should never stop improving your skillset and seeking revenue streams outside a standard 9 to 5.
Working at a job for decades will never make you or your decendents wealthy (either emoitionally or finacially). Whether you have an LLC or not, you should be looking at other means to generate money for yourself. That could mean investing, building software, or creating monetized content on Youtube.
It doesn't matter what you do, never stop investing in yourself. Be thankful for the job but loyal to yourself only. Now, since you are thinking as a business owner you need to adopt the technology that makes businesses successful.
No business can survive for long without a CRM, and yours is no different. You'll need a centralize place to store resumes, tasks, home projects, budgets, and anything else that you would like to organize. Here are some cool things that you can use your CRM to organize.
Storing job opportunities
Your personal CRM is a great place to store job opportunities. Just as business store leads, and monitor them throughout the sales process, you can do the same with job prospects. In Super Easy CRM, you can customize the various milestones that your job hunt progress through.
An example of a job opptunity like cycle might resemble the below.
Application Submitted
Recruiter Interview
Hiring Manager Interview
Coding Exercise
Hired
Rejected
Having this level of insight into your life allows you to make smarter career moves. Be mindful to store advertised job descriptions and salary ranges as well. Being aware of the market helps a great deal when negotiating your salary.
Tracking commissions
If you're in sales, you need to be tracking your commissions on your own. Companies can make mistakes when paying you and you'll need some reference point to dispute anything you don't agree with. A spreadsheet is not a great place to keep this information as it doesn't scale well and you will run into data integrity issues.
Keeping up with your PTO
The time off that you have accrued is also something that you need to monitor on your own. With a CRM, you can log the amount of PTO you were awarded and the days off that you've taken.
Organizing daily tasks
Using an application to organize your daily tasks is much more efficient than scribbling them down on a piece of paper. Operational CRMs thrive in this area. With Super Easy CRM, you can add priorities to tasks and group them together in workflow or project.
The insight you can into your daily tasks can help you identify areas of inefficiency and address them. In addition, you'll also be well aware of your workload so you won't miss an important task.
Keeping a record of test scores
Students should always maintain their own set of academic records whenever possible. Institutions like colleges are often understaffed and the professors make mistakes as a result. These mistakes can be costly and may cause you to repeat an expensive class or two.
Build your personal brand
CRM software may have been designed with small to medium businesses in mind but their use case has expanded to the individual consumer. Lose the employee mentality and treat yourself like the amazing, unique, powerful brand you are! I created the Entrepreneur or Free Forever tier of Super Easy CRM with this purpose in mind.
---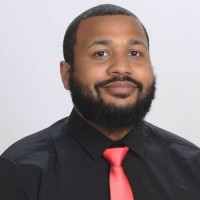 Matt is the CEO of
Super Easy Tech
and creator of
Super Easy CRM
. He is a passionate software engineer, tech blogger, and gamer. Feel free to connect on any of the platforms listed below.
Posted by: Matt Irving on 5/3/2022