Using a Website Project Plan Template
Launching a website is not nearly as easy as those Wix and Square Space ads make it seem. Sure, you can slap together a few HTML pages with a drag-and-drop editor and publish it, but will anyone be able to find it on Google?
Without proper site structure, engaging content, and significant investment into search engine optimization your site will just be one of the billions that never receive any traffic. The unfortunate truth is that nearly 90% of all websites never receive any traffic.
But that won't be the case with your website since you had sense enough to take a minute or two to read this article. Like any initiative, you will need a plan if you want to be successful.
The template I am using in the video below is housed in Super Easy, and is the one I use whenever I'm launching a new website.
Managing projects in a cloud-based environment as opposed to big, clunky, ugly Excel spreadsheet is the more scalable and accurate approach to building a website. To help get you started on your journey, I've listed the most important tasks that must be completed in your website project.
Choose a hosting platform
Choosing a good hosting platform is vital to the overall success of your website. When researching options, be sure to look for comments about customer service and most importantly uptime.
Although most vendors claim to have 99.9% uptime, this is sometimes untrue. By quickly searching places like Reddit and Twitter, you gain valuable insight into a hosting provider's reliability.
Research the hell out of your niche
Market research should have probably begun well before building a website for your business but if you decide to jump straight into building a site, you will want to conduct keyword research.
This is especially true if you plan on monetizing your site using Google Adsense or Ezoic. Also, try not to go too broad with your niche. Personally, I learned this the hard way and spent months developing content that was never seen due to the market niche being oversaturated.
For my gaming site I casted too broad a net initially and only started seeing traffic when I focused my content on a very specific type of gaming.
I was initially focused on gaming in general, then narrowed it down to PC and mobile games, and then finally to PC and Mobile games within the monster taming and JPRG genre. This helped increase my traffic from 2021 to 2022 by well over 1,000%.
Research as much as you can using the free tools that Google provides via their keyword research tool. There are other tools around but they are generally very expensive.
SEM Rush is a great one but I pay $120 per month and I only have the basic offering. Studying and researching is important but don't let them prevent you from taking action.
Just come to terms with the fact that your first article or website will probably suck. But, if you keep at it and learn from your mistakes, the next one will be better.
Remember, none of this is easy and anyone who says otherwise is either lying to you, trying to sell you something, or both. Consistency and hard work are what make million-dollar web businesses, nothing else.
Design the website
Website design is more than just the colors and images you see on a page. It encompasses how users navigate and interact with your site.
If you don't have the budget for a UX designer, you can do this yourself. Simply ask as many friends and family as you can to check your site out and provide feedback.
This isn't the best way to do things, of course, but work with what you have. Early on, my wife was my UX designer/tester since I didn't have enough money to pay a professional.
Decide on a publishing frequency
To keep your site ranking as high as possible, you'll want to keep search engines supplied with at least 2 articles per week.
I've experimented with the number of posts and found that 2 per week works well for indexing and my schedule.
You can always do more but try not to do less, so Google doesn't forget about you!
Buy a domain and an SSL certificate
Popular domain registrars like GoDaddy often have sales on domain names. However, their SSL Certificates are way overpriced. Sites like Cheap SSL offer similar services at a fraction of the cost.
Even if you aren't doing any e-commerce on your site, it'll be worth your while to buy an SSL certificate. Google and other search engines love sites that take user security and privacy seriously.
Installing one is a cheap and easy way to help boost your rankings.
Develop a social media posting schedule
For my sites, I post on the following platforms daily.
Linkedin - Super cringe place but great for B2B marketing.
Twitter - My favorite for B2C websites.
Facebook - The best way to connect with baby boomers and generation X.
Instagram
Pintrest
Reddit - This one is truly a hidden gem to SaaS and niche websites.
In addition to free advertising, getting engagements and likes from posts containing your links help your page rank higher. If you're too busy to post or have a disdain for social media as a whole, you are not alone!
I primarily post on my social media pages using SEM Rush. The only platform I actually use to interact with people is Twitter.
I tried LinkedIn for a bit but I was quickly reminded of why I prefer working remotely. Corporate types and those who inspire others to be like them are extremely cringe and inauthentic.
The same nonsensical posts about employees overworking themselves for companies and every other post ending in either "Agree?" or "Thoughts?" was just too much to stomach on a daily basis.
Create video content
Videos pair very well with blog posts and Google loves to index them as well, which increases your exposure. This is especially true if you do a lot of "how to" articles.
For us SaaS founders it provides a fun way to show off our products and help our readers make informed business decisions. The videos don't have to be long, just authentic and relevant to your content.
To summarize, here is a table that encompasses all the key tasks for the best website project templates. These can be completed in any order but I highly advise doing the research tasks first as those may dictate how you approach the more technical tasks.
| # | Task | Notes | Importance |
| --- | --- | --- | --- |
| 1 | Choose a hosting platform | Bluehost, GoDaddy, and PythonAnywhere | High |
| 2 | Keyword and Market Research | Get this done as early as possible, if you are planning on monetizing, research the CPC for your niche. | Urgent |
| 3 | Design the website's layout | You will need to focus on color, design, and most importantly user experience. | Medium |
| 4 | Develop a social media posting schedule | Figure out when you get the most engagements and post then. The frequency, types of posts, and times you post may vary from platform to platform. | High |
| 5 | Purchase the domain | Try to grab one on sale from GoDaddy | High |
| 6 | Buy an SSL | If people take the time visit your page, you should take a moment to keep them safe. Plus you can rank higher. | High |
| 7 | Build out your backend logic | If you want any connectivity with your CRM or even a contact page, you'll need some back end logic to do so. | Medium |
| 8 | Purchase video editing software | Even if you don't need it now, you will eventually want to either outsource video content creation or do it yourself. | Medium |
| 9 | Solicit user feedback before launch | This is where you ask your friends, family, and others to visit your website and provide honest feedback for you. | High |
| 10 | Conduct speed and mobile tests | You'll want a fast and mobile-friendly site and if you are a beginner that use WordPress or Wix, it's possible you downloaded way too many plugins. These plugins are great but if overused can bog your site down with excess JavaScript and CSS files. | High |
Web development projects seldom ever come to an end. You will constantly update your pages with fresh content and optimize your site. In addition, Google will often roll out updates that force you to re-think your SEO strategies.
Running a website is far from easy but it's certainly a worthwhile endeavor for any business. Follow the steps listed in this article and you'll be well on your way to creating an impactful website for your business.
---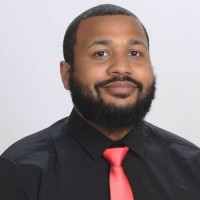 Matt is the founder of
Super Easy Tech
and
Super Easy CRM
. He is a passionate software engineer, tech blogger, and gamer. Feel free to connect on any of the platforms listed below.
Posted by: Matt Irving on 2/28/2023