Spas, like all small businesses, need access to software that'll help them manage their customers, keep track of appointments, and improve the overall client experience. A CRM is the perfect tool to meet these needs, but unfortunately, most are way too expensive and complicated to use.
For those who want premium, highly customizable software without shelling out hundreds of thousands of dollars, Super Easy CRM is a clear choice. The application is just as customizable as it is user-friendly, enabling even the least tech-savvy users to leverage the tool to increase their productivity.
Why should I Use Super Easy CRM for my Spa?
Keep track of promotions and sales easily
In the spa world, you'll need to keep your prices competitive to stay afloat. And whenever you have a promotion, your team should be able to access its details immediately.
This is where Super Easy CRM shines. Out-of-the-box, you'll get an intuitive Product Management feature that's fully equipped with a profitability tracker that allows you to input your selling price as well as the cost to produce the good or service.
In addition to this, you can set up your inventory management system within the application completely free of charge!
If you're still tracking customer issues via Excel or Outlook, you're setting yourself up for failure. To make the customer experience and your spa truly memorable, you'll need a methodical, data driven way to manage your customers.
Super Easy gives you a 360 view of each customer experience; customizations are nearly limitless and here are the main features you get with each subscription.
Support Tickets/Issues - Every issue a customer has can be recorded and linked to their main record. This feature allows for easier future resolutions and ensures you don't have to fumble around your messy inbox.
Project Management - If you're working with a vendor or client on a project, it'll be stored within their profile for easy access.
Calendar - Each customer record will get its own personal calendar. Here you can see upcoming appointments and integrate with nearly any email provider of your choosing.
Documents - Use the documents section to store items like invoices, contracts, membership information and anything else you deem pertinent.
Along with these awesome features, you'll get workflow automation, intuitive workflow automation tools, and unlimited free tech support! The possibilities are endless with you partner with a vendor that is just as invested in your business's success as you are!
Sign up for a free trial today!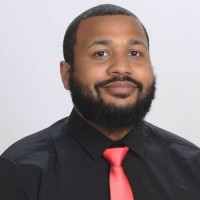 Matt is the CEO of Super Easy Tech and creator of
Super Easy CRM
. He is a passionate software engineer, tech blogger, and gamer. Feel free to connect on any of the platforms listed below.
---
Posted by: Matt Irving on 5/22/2023