Linkedin Bio Examples
Linkedin is a strange place that supplies its users with nearly unlimited amounts of cringe posts and weird, cult-like devotionals to companies by employees.
But, it is the place to be for B2B marketing and for job seekers. So, you'll have to deal with cringe if you want to thrive there.
If you're like me and have trouble translating your speech into LinkedIn, allow my to AI assist. Simply pick a category and a LinkedIn-ready profile will be yours instantly.
Once you have your profile bio, its time to move on the headline section. Here are some ideas to help you get started.
Linkedin Headlines Examples
Experienced Software Developer specializing in Python and React
Passionate Marketing Professional with a Focus on Brand Strategy
Project Manager with Expertise in Agile Methodologies
Customer Success Manager dedicated to Delivering Exceptional Service
Experienced Financial Analyst with a Strong Track Record of Results
HR Manager with Expertise in Talent Acquisition and Retention
Software Engineer skilled in Full-Stack Development and AWS
Entrepreneur with a Focus on Sustainable and Ethical Business Practices
Experienced Sales Professional with a Focus on SaaS Solutions
Experienced UX Designer passionate about User-Centered Design
Senior Project Manager with Expertise in Cross-Functional Team Leadership
Front-End Developer skilled in React, Vue.js, and Angular
Marketing Manager with a Strong Background in Content Strategy
Customer Experience Manager dedicated to Creating Exceptional Journeys
Product Manager with Expertise in Agile Development and Lean Startup
Experienced Data Scientist with a Strong Background in Machine Learning
Operations Manager skilled in Supply Chain Management and Logistics
Experienced Account Executive with a Focus on Enterprise Sales
Digital Marketing Specialist with Expertise in SEO and PPC
Business Analyst with a Strong Track Record of Data-Driven Insights
Human Resources Generalist with Expertise in Employee Relations
Software Developer skilled in Java and Cloud Computing
Experienced Product Owner with a Focus on UX and UI Design
Senior Project Coordinator with Expertise in Risk Management
Backend Developer extremely skilled in Java, Rails, Roby, and Python
Marketing Coordinator with a Strong Background in Social Media
Customer Service Representative dedicated to Resolving Issues Quickly
Product Marketing Manager with Expertise in Competitive Analysis
Experienced Data Analyst with a Focus on Business Intelligence
Account Manager skilled in Relationship Building and Negotiation
Full-Stack Developer with Expertise in PHP and Laravel
Content Marketing Specialist with a Strong Focus on Storytelling
Customer Relationship Manager with Expertise in CRM Systems
Product Designer with a Focus on User Research and Testing
Experienced Scrum Master with a Strong Background in Agile Methodologies
Mobile Developer skilled in iOS and Android Development
Marketing Analyst with Expertise in Market Research and Segmentation
Technical Support Specialist dedicated to Resolving Complex Issues
Product Manager with a Focus on User Acquisition and Retention
Experienced Business Development Manager with strong background in B2B marketing
Web Developer skilled in JavaScript, Python, CSS, and HTML
If you're looking for a job, be sure to include terms that recruiters are looking. Developers, for example, should include their tech stack (Python, JavaScript, Java, etc.) to make themselves easier to find.
Humor can sometimes be effective but mostly for entrepreneurs and business owners. In my experience, many companies are looking for people to execute directives and fall in line, not think outside the box or be themselves.
Regardless of why you're on LinkedIn, do some research on your target industry before building out your profile. A well-thought-out LinkedIn bio and headline can mean the difference between winning leads and being passed over.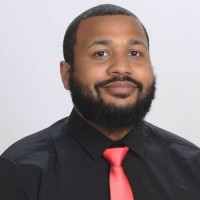 Matt is the CEO of Super Easy Tech and creator of
Super Easy CRM
. He is a passionate software engineer, tech blogger, and gamer. Feel free to connect on any of the platforms listed below.
Posted by: Matt Irving on 4/09/2023