What percentage does cash app take?
Cash App, like most services charges a fee for some transactions. Instant transfer fees are a minimum of 25 cents or 0.5% to 1.75% of the transfer amount. If you would like to avoid that fee, you could go the standard transfer route but it will be considerably slower, taking up to 3 business days to complete.
If you're like me, and prefer not to do Math in your head, my cash app instant fee calculator will save you time and a headache. For my fellow entrepreneurs, I've included a section that will provide your net profit, if you enter your cost.
Be sure to bookmark this site for easy access whenever you need to determine how much does cash app charge for instant transfer. Also, if you need a secure, easily accessible place to store all your products and profit margins, look no further than Super Easy CRM.
Here is a sneak peak at what my platform can transform your day-to-day operations into.
Easily track profitability, quantity, and everything else you need in one place. Sign up for a free trial today!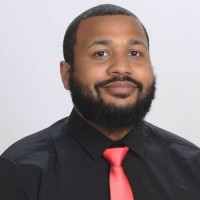 Matt is the CEO of Super Easy Tech and creator of
Super Easy CRM
. He is a passionate software engineer, tech blogger, and gamer. Feel free to connect on any of the platforms listed below.
---
Posted by: Matt Irving on 6/27/2023