Is Open Source Software Free?
The answer to that question is both yes and no. While it is true that you typically would not have to pay a license fee, you will need to pay for development, hosting, domain, and a number of other things. Most importantly, if the open source project is no longer being supported, you will be responsible for patches. This means that you will need to factor in costs for an engineer to come in and patch when necessary. Here are all the expenditures that come with open source software.
Industry Compliant Hosting
If you work in an industry that regularly deals with protected data such as medical information or credit card numbers, you will need to ensure the environment you are hosting your open source application is compliant. HIPAA-compliant servers, for example, are exponentially more expensive than your standard hosting plans, so be sure to shop around before purchasing.
Consultants or In House Engineers
Since you won't be dealing with the vendor directly, you'll need to have someone you can call to fix bugs, roll out updates, and build enhancements. For this reason, you should factor in an engineer or two into your budget.
Mitagation Of System Capability Issues
Whenever an open source project is no longer supported, you will immediately become responsible for all patches for the instance of the system you have provisioned. Since there is no one else looking for bugs or fixing anything, you will need someone with expertise in the field to help.
This may be something that is out of the realm of knowledge for the engineers you have in-house, so it could be a costly endeavor. Those using the open source variant of vTiger are facing a similar issue at the time of writing.
The latest version of vTiger CRM, 7.4, uses PHP v7.4 which has an EOL of November 2022. To date, there have been no migration patches posted for those who will be upgrading to either PHP v8 or 8.1. So businesses will either have to use the system unpatched (dangerous, but not uncommon, look at all the WordPress sites still on PHP 5.2) or patch it themselves.
End User Training
End-user training will need to be handled in-house and depending on the business case and learning curve of the system could last for weeks. Before training begins, it's a good idea to document how the application is used and store it on the company intranet site for employees to reference.
Should I Use An Open Source Application For My Business?
Whether you should adopt an open source application in your business depends on your budget and available technological resources. Open source applications aren't really much different than ones developed in-house as far as total cost of ownership goes.
You will need someone familiar with the tech stack used in the open source software and the server requirements from both a technological and regulatory perspective (HIPPA, for example). You should also have a contingency plan in place in the event the open source project is no longer being supported.
For startups and small businesses that don't have the budget for expensive license fees from the likes of Salesforce, open source is a great way to go for CRM software. However, if you are in a heavily regulated industry, it might be best to use a vendor if you lack the personnel to keep the app secure and supported.
Here is a chart that summarizes some of key features of open source, commercial, and in-house software.
| Software Type | License Fee | Hosting Fee | Developer Required? | Training Provided? | Responsible For Security |
| --- | --- | --- | --- | --- | --- |
| Commercial | Yes | No | No | Yes | Vendor |
| Open Source | No | Yes | Yes | No | You |
| In House | No | Yes | Yes | No | You |
---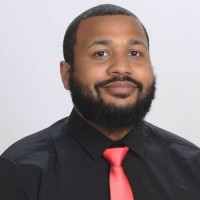 Matt is the CEO of
Super Easy Tech
and creator of
Super Easy CRM
. He is a passionate software engineer, tech blogger, and gamer. Feel free to connect on any of the platforms listed below.
Posted by: Matt Irving on 8/07/2022