What do I need to run a successful remote team?
The most important thing you need to do to run a remote company is to unlearn the old way of conducting business. For many tasks, especially those technology-related, you do not need to be in person. There are hundreds, if not thousands, of apps that allow for collaboration and real-time communication between team members.
Instead of hosting department meetings in a conference room, try setting up a Microsoft Teams or Zoom call. If you feel you need to see the faces of those participating, simply require that they turn the camera on. When leading projects use a project management tool like Super Easy CRM instead of writing out milestones on a whiteboard.
In addition to a new mindset, you will also need a few tools to be successful in a remote or hybrid environment. Here are the bare essentials that you'll need.
A company intranet site
Since you won't be conducting in-person meetings or walking around to cubicles, you will need an easy way to disseminate information to team members. The best way to do so is through an intranet site.
An intranet site is basically a website that is only accessible to members of the company. It can be used to communicate updates and store important documents like direct deposit forms. Here is another article I wrote that explains intranets in a bite more detail.
Customer Relationship Management Software
A CRM is an absolute necessity for any business. This is especially true in a remote environment. You won't be holding monthly department meetings in-person, so you will need a place to allocate work to team members.
Super Easy CRM allows you to add job aids, submit support tickets and create workflows. Applications like this take everything you were able to do in-person and puts it in the cloud.
Softphone Technology
Softphones, like traditional handsets, allow people to make calls and have them recorded. A great feature of softphones is that they can be used from any device that has an internet connection. If employees need to make calls, they won't need to do so from their personal handsets.
Instead, the Softphone vendor allocates a telephone line that will be used for outbound and inbound calls. Recordings of phone calls are typically stored in the cloud and easily accessible.
IT Support Ticket Software
Support ticket or helpdesk ticket software aids IT teams in tracking and resolving user computer issues. Without it, teams will undoubtedly be inundated with e-mails, and tracking issues will become impossible. Your CRM may already come with a ticketing function or you may want to enroll in a dedicated ticketing system.
An awesome free ticketing system is Super Easy Tickets. Whatever ticketing system you decide on, be sure it has decent reporting and issue tracking.
Remote Desktop Software
To troubleshoot issues, the IT team will need to be able to remotely access computers. In addition, team members who need assistance from colleagues or supervisors need the ability to share their screens, since walking over to a desk is no longer possible.
If you have a subscription to Microsoft Teams, you already have the ability to take control of a person's computer through the software. Other decent options are TeamViewer and Cisco Connect.
A shared storage platform
To work collaboratively on documents like Excel files or Word documents, you will need some form of shared storage for your files. Microsoft SharePoint is a great tool that allows multiple people to work on a single document. In addition, it allows for version control as you can restrict access to update files to certain individuals. This way, you can be sure that the most up-to-date documentation is available for team members.
Job Aids
Detailed job aids are important in encouraging employees to act independenly without constantly relying on supervisors for assistance. This helps build confident teams members and frees up time for supervisors. Job aids can either be stored on the company intranet site or in the CRM, if at all possible.
Shared Calendars
Without a shared calendar, team members will probably have to e-mail the entire organization whenever they are out of the office. The easiest way to do this is through Microsoft Exchange. With all calendars synced, you will be able to easily tell who is on PTO or unavailable for a call.
Remote work can be just as engaging and successful as in-person work. Those who adopt a full remote strategy open their talent pool nationally, or even globally instead of your typical 25 miles radius. In-person work when remote is possible is slowly dying out. The pandemic has proven that businesses can thrive without everyone being co-located. Go remote and save money while increasing productivity by following this checklist!
---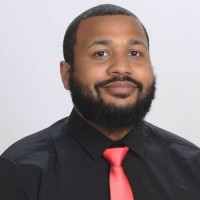 Matt is the CEO of
Super Easy Tech
and creator of
Super Easy CRM
. He is a passionate software engineer, tech blogger, and gamer. Feel free to connect on any of the platforms listed below.
Posted by: Matt Irving on 6/7/2022