Managing remote teams
Managing remote teams is easier than ever with all the great collaborative and meeting tools we have at our disposal. However, some people may thrive in a traditional office setting. Those people will have a harder time adjusting to the digital landscape and need some additional coaching to settle in.
To help them adjust, you'll need to adopt a platform that allows for easy collaboration, insight into workflows, and operational procedures. When you get everyone on board and using the same apps to work and communicate, management becomes exponentially easier.
Since employees can't walk into the office to ask questions, you'll need to beef up your information repository. Job aids are great for encouraging independent thought and decision making with the workforce. A nice compliment to job aids are company intranet sites, which we'll discuss in more detail now!
Create an intranet site
An intranet site is a website that is only accessible by individuals within the company. There are a number of ways to host an intranet site but the easiest is through Microsoft SharePoint. If the company already has a subscription to Office 365, SharePoint is already included.
The site should include relevant links to important documentation. Items like PTO forms, Direct Deposit forms, and employee handbooks are best stored in centrally accessible places like intranets. In addition, you can store records of meetings and minutes for employees to view when they have time. This eliminates the need for managers to invite people to "listen in" on meetings.
Use a CRM that promotes collaboration
Collaborative tools are vital for success in a remote environment. The team will need to know who is assigned to which task, when they are due, and in what order they should be done.
This is especially true if the workflow carries a great deal of variance between tasks or if the tasks themselves are very fluid in what they entail. In addition, housing all task assignments in one repository makes it easier to identify teammates who may be over-allocated and susceptible to burnout.
Adopt a monitorable instant messaging platform
Instant messaging should be the primary means of communication for remote teams. This mode of communication is preferable to a phone call in many cases as it is generally less time-consuming and easier to monitor. In addition, users won't have to recall from memory a conversation they had weeks ago since the chat history will contain the details they need.
Microsoft Teams is probably the best choice here if the company is already paying for an Office 365 subscription. Users can make phone calls, host meetings, and share their screens with others. In addition, files that are shared in chats are automatically backed up into SharePoint.
There are a number of other great instant messaging vendors but none integrate quite as well as Teams...at least when you are using other Microsoft products. Be sure to set policies that clearly depict what is considered acceptable use of Microsoft Teams. Without a policy in place, companies can't get mad when employees start sending weird GIFs to each other.
Allow time for socialization
Socialization is important for some employees. For those who would like to socialize, the company should provide some time for them to do so. It can sponsor virtual lunches by providing vouchers to remote employees and then slotting an hour or so for people to meet.
Its important that these luncheons are optional, not mandatory. Forcing people to interact with each other will not foster any organic relationships. In fact, you may drive them away from the company completely if you do it too often. Trust me, as an introvert with a mild case of social anxiety disorder...company lunches are torture!
Teach ALL employees how to troubleshoot tech issues
Every employee, independent of role should know how to troubleshoot basic computer issues. Having them attempt to resolve issues on their own prior to reaching out to the help desk will drastically reduce the number of tickets, IT has to resolve.
At a minimum, all employees should know how to do the following.
Clear the cache on the browser - This resolves many web app/site related issues.
Check their internet connection - Ensure that other devices in their home are able to connect. This rules out app/system related issues with accessibility.
Use Incognito Mode - Also known as privacy mode, this feature helps troubleshoot issues with apps. It can be accessed by pressing CTRL + SHIFT + N in Google Chrome.
Check the display settings on the laptop or PC - If a monitor isn't displaying an image properly, the best place to check is the display setting.
Enabling browser permissions for certain apps - When users report they can't hear through the headset when using the VOIP app through the browser, a setting may be the culprit.
Change their default audio and video output with the company's video conferening platform (Zoom, Teams, etc).
Manually refresh the email inbox by clicking the 'Send/Receive' button in Outlook, if emails are not coming in.
Use basic Excel formulas like SUM and AVERAGE
Fully remote and hybrid are here to stay
Those who resist the shift to remote or hybrid work will find themselves struggling to retain employees. With all the advents in technology, there is seldom a good reason to keep employees in the office if they are able to work from their homes. The transition can be scary at first but with the right tech and operational processes, you will see an uptick in productivity and a drastic reduction in cost.
---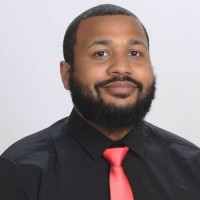 Matt is the CEO of
Super Easy Tech
and creator of
Super Easy CRM
. He is a passionate software engineer, tech blogger, and gamer. Feel free to connect on any of the platforms listed below.
Posted by: Matt Irving on 5/31/2022