---
Inventory tracking in Excel
This template allows you to fully customize your company's valuable assets. You can track laptops, mice, keyboards and many other company owned products that are allocated to employees.
Here is how you use this tool.
Take a look at the existing options for 'Item Type', 'Assigned To Name', 'Distributed By', 'Assigned To Department', and 'Collected By'.
If you like what you see, there is not need to proceed further. Enjoy using it, and feel free to come back when you want customize the spreadsheet.
To customize this Excel workbook, simply head over to the spreadsheet with the name of the field you want to customize. And start adding and/or editing as you see fit.
Once you are finished you'll have a free, custom Excel inventory log that suits your unique business needs.
Download
---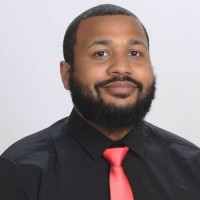 Matt is the CEO of
Super Easy Tech
and creator of
Super Easy CRM
. He is a passionate software engineer, tech blogger, and gamer. Feel free to connect on any of the platforms listed below.
Posted by: Matt Irving on 5/25/2022