Cheap CRM Software
Having a CRM that you can access from any browser is vital to running any business. You'll want to be certain that the app looks good on every device you are going to access it from (phone, tablet, laptop etc.). Many cheap or free applications look good on a 13 - 32 inch screen but are garbage on a phone or tablet.
Open Source CRM Software
Open source applications are free to use, in that you don't need to pay anything to use the code base. However, you will need to pay for the infrastructure (SSL certifications, web servers, backups, security). Since set up can be complicated at times, you may need to enlist the help of a software engineer and we are not cheap!
So, if you are looking for a truly free of charge option, open source may not be the best route for you. But if you have the technical knowledge and a spare server, check out the vTiger open source project. Its built in PHP and has been around for more than a decade now.
Which CRM is free?
There are not a ton of options for quality free online crm software. Most offer paid subscriptions along with a free 30 day trial. Even those that do offer completely free subscriptions lack many of the core features needed to operate your business.
Along with the lack of features, you may also have a data cap which will prevent you from scaling your database up. But alas, there is one 100% free CRM packed with features around, and that one is Super Easy CRM. I built the 'Forever Free' subscription for customers who want a high quality, free, scalable CRM solution.
There are no data caps, many useful features, and nearly unlimited customization. Now, if you are asking yourself, 'How does he make money then?'? The answer to that is: I run a very tasteful amount of ads within the application.
Ads are annoying, trust me I know. In fact, I think the first words my kids learned how to read were 'skip ad', given all the YouTube videos they watch. But the revenue from the ads I run allow me to keep the servers running, your data secure and your subscription free forever.
What features does your free CRM have?
Here is a quick break down of the core features, the 'Free Forever' edition of Super Easy CRM has.
| Feature | Descripton |
| --- | --- |
| Contact Management | Store an unlimited amount of contacts and customize as many fields as you want. |
| Lead Management | Store unlimited leads, view them in a pipeline, create lead queus for your team. |
| Company Management | Bind your Contacts to a company and manage all your contacts and tickets there. Great for keeping track of customer issues. |
| Ticket Management | Full functioning ticket system that you can customize to your liking. Also, the system sends email notices automatically for you to both internal and external stakeholders. You won't need to add your customer in the CRM to send emails. |
| Unlimited Customization | Customize each module to suit your business needs. There are a few fields that I left uneditable, but anything you create is yours to keep. |
Free Helpdesk Ticketing System
One of the coolest parts of Super Easy CRM is the embeded ticket system. Its great because you won't need to purchase another software in addition to your CRM. I've met a number of business owners through the years that are running Jira alongside Salesforce or Hubspot, simply because the CRM' ticketing capabilites were lacking.
Take a look at this beauty!
Managed CRM
I built Super Easy CRM to be completely customer managed. To get your instance customized to suit your business processes, you won't have to pay me thousands of dollars like you would elsewhere. Instead, head over to the Control Panel, and get creative.
In addition to running Super Easy CRM, I am a blogger who uses Super Easy CRM to do all the things that bloggers do. I have customized it (through the Control Panel, no coding invovled) to store keywords, indexing dates, urls, etc.
Should you use a free CRM?
Free CRM systems are wonderful if they suit your needs and some are acutally better than paid versions of other popular CRM products. Before you make a decision, its important to get a feel for how the CRM will integrate into your daily workflow. Try it yourself for a bit before introducing it to the others.
When you settle on a CRM, there will inevitably be things you want that are not there. If you are using mine, I'd greatly appreciate you sending the feedback directly to me. My CRM has only gotten better from the input of my community.
---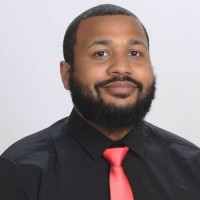 Matt is the CEO of
Super Easy Tech
and creator of
Super Easy CRM
. He is a passionate software engineer, tech blogger, and gamer. Feel free to connect on any of the platforms listed below.
Posted by: Matt Irving on 10/09/2022